Standaard wordt er bij de Windows 7 installatie geen Telnet client geinstalleerd. Deze wordt toch nog wel veel gebruikt voor de communicatie met netwerk apparatuur of om je mail server te testen. Voeg deze handige client toe aan uw installatie.


Voer de volgende stappen uit om de Telnet client te installeren:

Ga naar Start en klik op configuratie scherm





Klik op Programma's





Klik op Windows-onderdelen in- of uitschakelen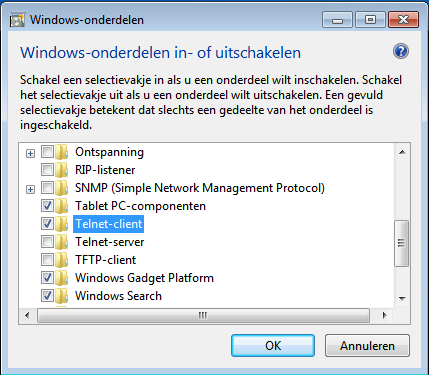 Selecteer Telnet-client en klik op OK

De client wordt geinstalleerd en is daarna beschikbaar!