Hieronder staat het verwijderen beschreven voor Windows XP, Windows Vista en Windows 7

Om Internet Explorer 8 te verwijderen volg de volgende stappen:

Windows XP

1. Ga naar Start, Configuratiescherm, Software

2. Je krijgt nu de lijst te zien van geinstalleerde software op de pc, zoek hier naar: Windows Internet Explorer 8





3. Klik op de knop verwijderen


Windows Vista

1. Ga naar Start, Configuratiescherm, Programma's, Programma's en onderdelen

2. Klik links op Geinstalleerde updates weergeven





3. De lijst met geinstalleerde updates verschijnt, klik op Windows Internet Explorer 8

4. Klik op verwijderen


Windows 7

In Windows 7 is de nieuwe browser al geinstalleerd, maar deze is nu wel te verwijderen in tegenstelling tot eerdere versies.

1. Ga naar Start, Configuratiescherm, Programma's, Windows onderdelen in of uitschakelen

2. Haal het vinkje weg bij Internet Explorer 8 om de browser te verwijderen.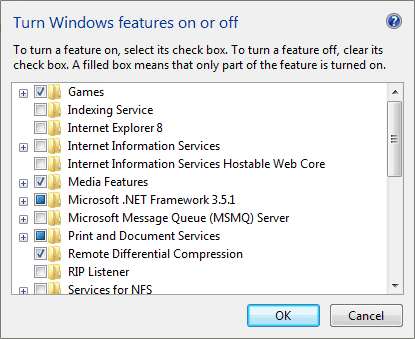 Veel plezier met de oude of andere browser !