Cisco ASA Software v8.3 is al sinds maart 2010, waarbij de huidige ASA modellen al uitgeleverd worden met de nieuwste Software versie. Wanneer je ook de bestaande ASA's willen uitrusten met deze software moet er wel een memory upgrade uitgevoerd worden. Deze benodigdheden zijn voor het gemak in een tabel gezet.


In onderstaande tabel staan de minimum memory / geheugen requirements per ASA vermeld.
De prijzen zijn varieeren van $150 - $520 afhankelijk van het model en uitvoering.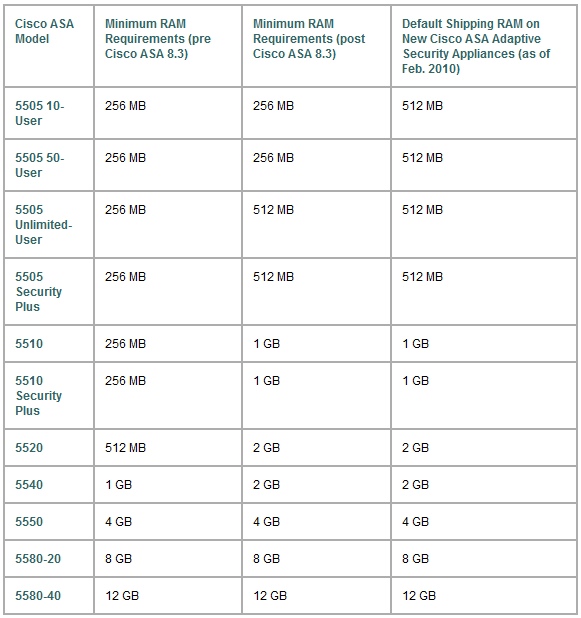 bron:
Memory Requirements for the Cisco ASA Adaptive Security Appliances Software Version 8.3 and Later
- Cisco.com
Cisco ASA 5500 Series Adaptive Security Appliances Software Release 8.3
- Cisco.com
.